If the commercial real estate sector has been on the upward trajectory after the slump, then co-working is undoubtedly the rising star. The demand as well as the supply of co-working spaces has seen new heights in the year gone by and is expected to witness a further significant spike in the coming years. And like all other segments of real estate, co-working has its own expectations from Budget 2019.
With the rise in the nomadic culture in work style, co-working spaces have been the first choice for startups. Lately, large corporates were also seen drifting towards the co-working spaces as they are more hassle-free and an easier option when it comes to smaller offices.
As per a recent report, the potential market size of co-working across India is expected to be 13.5 million users by 2020. Interestingly, the demand for shared working space is extending to Tier 2 and Tier 3 cities apart from the top 6 cities like Mumbai, NCR, Bangalore, Chennai, Hyderabad, and Pune.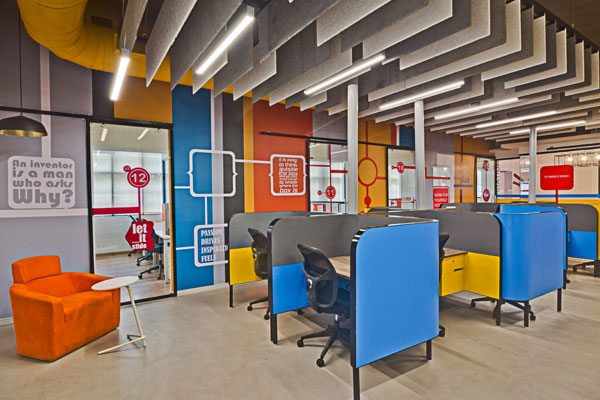 The co-working segment, however, needs some things ironed out for smooth growth. Here is what co-working segment expects from Budget 2019:
In enable to make more startups to opt for co-working space, the segment reportedly demands an increase in the bank funding amount from Rs. 25 lakhs to Rs. 1 crore.
Input tax credit under GST is an important issue and a major cause of concern for the co-working sector.
"The companies are expecting that the government would enable the firms to claim input credits on work contract and construction services supplied, as detailed under the GST provisions," 99 acres quoted Manas Mehrotra, Chairman, Incubex, NestaVera as saying. "This, in turn, will check the increased outflow of cash that the co-working firms are currently experiencing."
Removal/Reduction Of Angel Tax:
There is a very strong from co-working segment to curb or altogether abolish angel tax in the upcoming budget. At present, angel funding is being charged at a rate of 30 percent, which in turn results in detraction of higher investments in the co-working segment.