Large companies now constitute about half of the overall client roster for flexible co-working spaces. The revelation, made in a recent Knight Frank study, comes as a contradiction to the popular notion that the emerging idea of collaborative workspaces is gaining more acceptance among startups and entrepreneurs than corporates.
In fact, the trend of large companies utilizing co-working spaces is set to gain further momentum. As per the report, global corporates intend to operate increasingly from flexible, serviced and co-working spaces, which create a more collaborative working environment and offer freedom to expand and contract quickly depending on the market conditions.
The report is based on the survey of senior executives at 120 global companies which collectively employ in excess of 3.5 million people worldwide and occupy an estimated 21.65 million sq mt (233 million sq ft) of office space, Business Line reported. The report shows that a majority of global corporates occupy office space on a traditional lease model.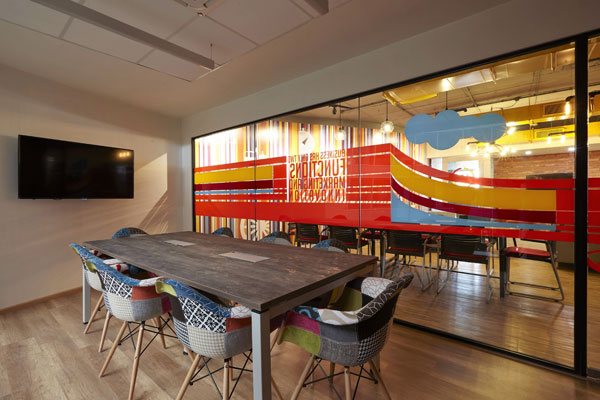 Two-thirds of companies surveyed by Knight Frank reported that co-working spaces comprise five percent or less of their current office space. A small minority, less than seven percent, said that flexible workspace exceeds a fifth of their total workspace.
Despite the variations in the present spread,  about 80 percent of companies accepted that they expect to grow the amount of collaborative space they use over the next three years. The companies charted out following reasoning for the expected increase in the use of co-working space:
55 percent companies identified increased flexibility as the main driver of this change.
11 percent stated that the sense of community fostered among workers was the key benefit
11 percent said the greater speed to becoming operational as compared to conventional office space as one of the reasons to choose co-working spaces.