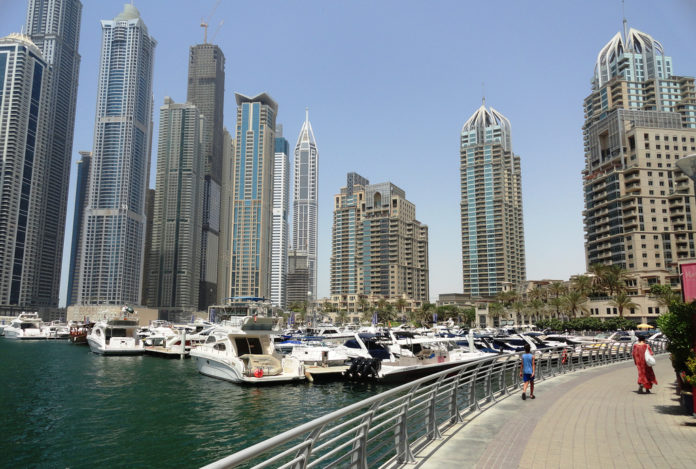 Indians are the largest buyers of properties in Dubai. But what makes the city so attractive to HNIs?
As per a recent report, around six to seven thousand properties are bought by Indians every year in Dubai. Studies also show that Dubai has become the second most attractive real estate investment market for high net worth individuals after London.
While just a one-bedroom house in a prime location in Mumbai would set one back by Rs 1.5-Rs 3 crore, a buyer could easily pick up a bigger apartment in that price in Dubai. As per the Property Monitor of Gulf, the cost of an apartment in Dubai ranges from AED 642 (Rs 11,235 at a conversion rate of 17.50) per sq ft in International City to AED 2,383 (Rs 41,702) per sq ft at Downtown Burj Khalifa, Housing.com reported.
Most of the HNI buyers, who are looking to invest their money in the third or maybe fourth home, are now increasingly falling for properties in Dubai instead of parking them in the domestic market, though, the purpose of each individual investing overseas may differ.
Here are some of the reasons why HNIs are making a beeline to buy properties in Dubai:
Property prices of luxury projects are on par with those of Dubai.
Rental returns are comparatively higher than other global cities like London, Hong Kong and Singapore.
Registering a property in the city is easier, as compared to India, and one can automatically get a residence visa, on investing AED one million.
Lesser red tape: The Arab country offers various other privileges such as ease of exit, no lock–in period and single window clearance for approvals.
Purchasing a commercial or residential property does not entail taxes in Dubai.
Most of the Indian investors prefer Dubai than any other foreign country owing to its proximity to New Delhi and Mumbai.
As compared to the volatile Indian market, the real estate market here is free from inflated prices, delays in projects, the extension for possession, multiple approval chains, etc.
Dubai's world-class infrastructure, geographical location, frequency of air connectivity and the emirates' liberal socio-economic policies and political stability are just some of the factors that make Dubai a natural choice for Indians to invest in their second, third or fourth home.