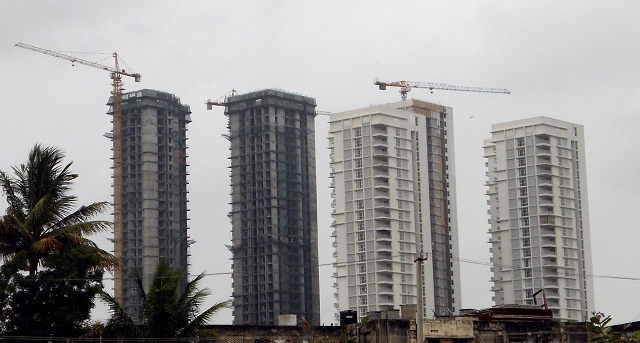 Indian real estate may be far from the revival but is seemingly on the right track. As per the data by Anarock Property Consultants, unsold inventory levels across India's top 7 property markets has dipped at 2-year-low.
Unsold inventory as of December end was 6.73 lakh units. The number has declined by 7% from 7.26 lakh units in December 2017 and 14% from 7.90 lakh units in December 2016.
Speaking in the terms of months' inventory, the level has plummeted 33 months in at the end of December from 47 months a year ago in the top seven markets. Months' inventory basically measures how many months it will take for the current unsold housing stock to be sold off completely, based on average monthly sales.
The maximum decline in inventory is seen in Bengaluru and Hyderabad property markets. Delhi NCR continues to witness a high number with 52 months' inventory overhang, ET Realty reported.
The issues of stalled projects and unsold inventory have been key issues for the housing sector for some time. The fact that residential sales in 2018 have exceeded the number of units launched second year in a row is having its effect on the inventory level.
The top 7 cities recorded new unit launches of around 195,300 units in 2018 with 40 percent of supply coming in affordable segment. On the other hand, around 248,310 units were sold during the year with NCR, MMR, Bengaluru, and Pune together accounting for 82% of the sales.
It seems that buyers are slowly gaining their foothold in the Indian residential real estate market. Owing to the demand for affordable housing by consumers, developers have started to offer more varieties in the affordable segment, along with an overall reduction in average property sizes across segments, to fit the affordability quotient. In fact, average property sizes in 2018 shrunk to 1,160 sq ft from 1,260 sq ft in 2017 at pan-India level.