Indian branch of co-work U.S. giant, WeWork India, is on a major expansion mode. The company expects to double its locations from nine to 20 across key cities of Gurugram, Mumbai, and Bengaluru by the end of 2018, the company officials said in a statement on July 31, Tuesday.
WeWork is also planning to expand its base to Pune, Chennai, and Hyderabad by next year. Currently, the company has a network of nine co-working spaces in key cities such as Bengaluru, Delhi-National Capital Region (NCR), and Mumbai with over 10,000 members and 12,000 desks.
WeWork is also reportedly planning to hire 150 people across all the verticals. The company started its India operations in July 2017  through a joint venture with Bengaluru-based real estate developer Embassy Group. The company's first shared office space is at Embassy's Residency Road building in Bengaluru.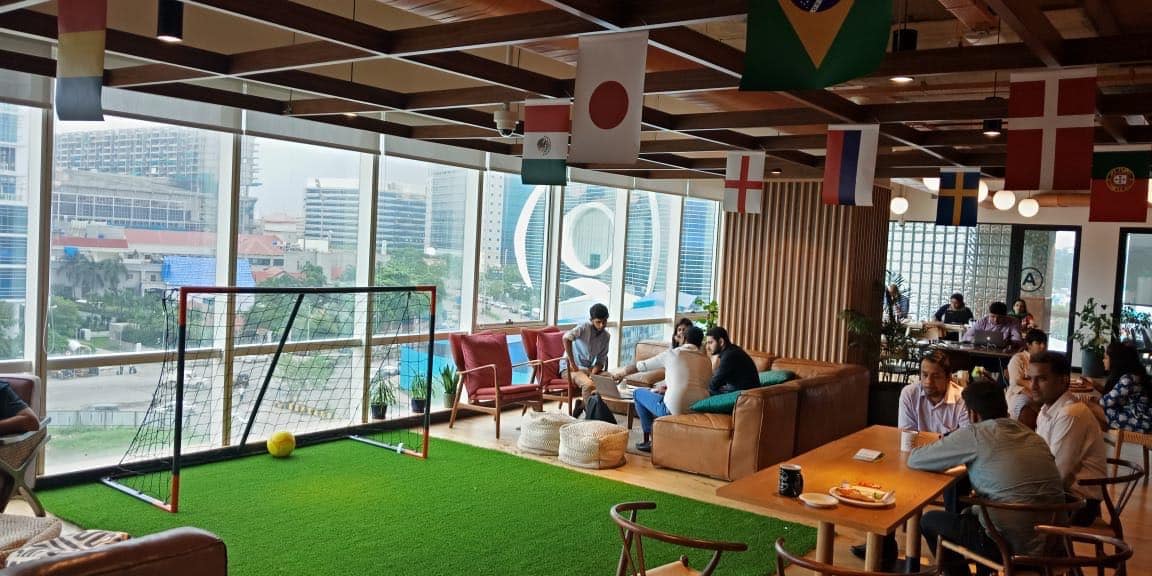 "Our aim is to double our locations by the end of 2018 and to grow our community while providing them access to our global community and comforts of beautifully designed spaces," Fortune India quoted Karan Virwani, chief WeWork executive officer of WeWork India, as saying. "This is only just the beginning of our path towards the future of work."
Ryan Bennett, also CEO of WeWork India, pointed out that India is one of the fastest growing economies in the world and is home to one of the largest number of startups, coupled with large enterprises and SMEs. He further declared that as cities become more crowded and real estate more expensive, the demand of co-working space will get even bigger.
Co-working space is indeed gaining huge popularity in the commercial real estate sector. In fact, in the second quarter of 2018, co-working spaces have 7 percent absorption share of office spaces in metro cities. Other players in the co-working segment in India include Awfis, BHIVE Workplace, Innov8, 91springboard, IndiQube, Creator's Gurukul, and myHQ.
It was recently reported here that  Awfis has raised an additional $20 million series C funding from marquee investors-Sequoia India and Innoven Capital and The Three Sisters: Institutional office TTS:IO, led by Radha Kapoor Khanna.