Thoughtful design, colorful interiors, flexible timings, unconventional complimentary add-ons, lower cost of operations and maintenance- benefits of coworking space are endless and enticing. No wonder, coworking is increasingly becoming THE go-to option for freelancers, entrepreneurs, small and medium enterprises as well as corporates alike.
While easy, hassle-free and flexible access to an office space without the headache of maintaining it do sound uncomplicated as well as alluring, choosing one from the slew of options that are present today can be a daunting task. To make your life simpler, here is a list of top most cost-efficient coworking players available in the prime locations of India:
1.

  

Awfis:
Clearly one of the top most cost-efficient options, as of today, Awfis boasts of 34 office spaces across 8 locations.
USP: Flexibility in leasing with real-time booking for hourly, daily, weekly basis
Cost: 500/day/desk onwards
Basic Amenities: Networking sessions with potential investors, High Speed Internet, Meeting Room Usage , Printing Credits , Complimentary Beverages
Locations: Delhi, Gurugram, Noida, Kolkata, Mumbai, Hyderabad, Pune, Bengaluru
Click here for more details.
2.

  

Regus: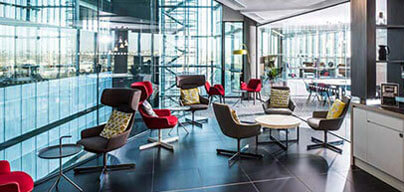 With wide presence across more than 95 locations in India and multiple office space in each location, Regus definitely has most number of coworking spaces across the country. The player offers the facility of moving the desk to any Regus centre at no additional cost.
USP: Most wide country wide reach yet with coworking spaces available in tier-ii cities as well
Cost: Rs. 700/desk/day onwards
Locations: Ahmedabad, Mumbai, Pune, Bengaluru, Coimbatore, NCR, Chandigarh, Lucknow, Chennai, Kolkata and many more.
Basic Amenities: High speed internet, Kitchen Area, rentable meeting area, flexibility to move in any Regus space
Click here for more details.
 

3.  

SmartWorks

: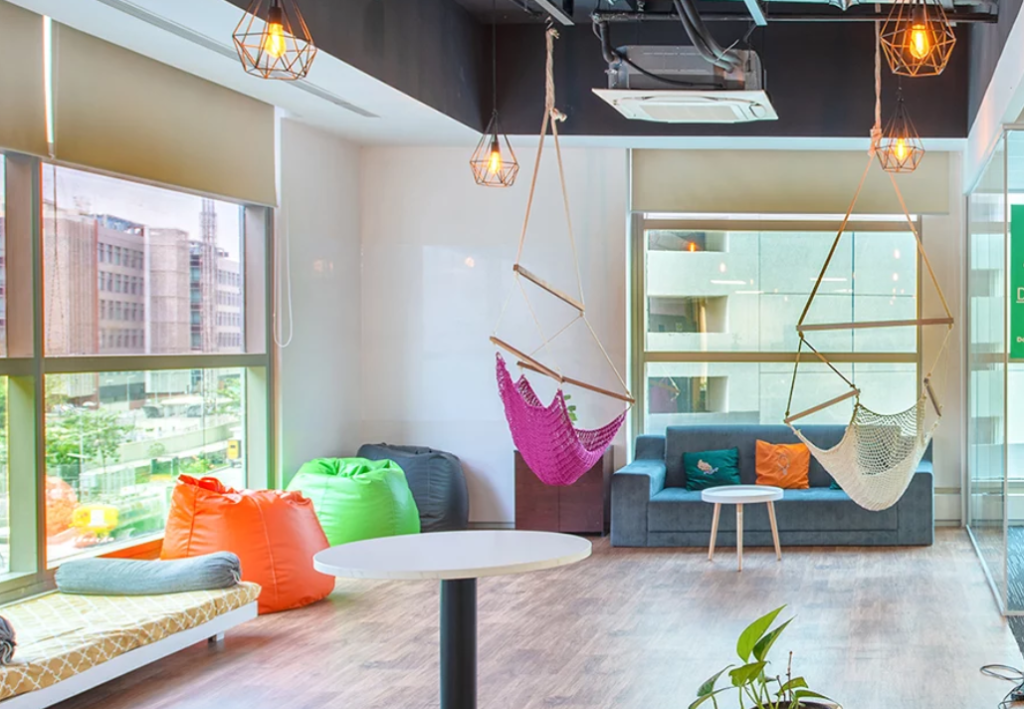 With presence in 23+ locations, Smartworks is a renowned name in the segment of coworking. Refreshing designs, unthinkable compliment packages, and a global appeal are what that define Smartworks as a leading coworking player. 
USP: An exclusive line of value-added services including events and activities
Cost: Rs. 10, 000 per desk/per month onwards
Locations: Mumbai, NCR, Kolkata, Bengaluru, Pune, Hyderabad, Chennai
Basic Amenities: Creche, fitness studio, anger management room, breakout zone, sports arena, café in some of the centres apart from common lounges, front desk reception, mail and package handling
Click here for more details.
4.

  

91 Springboard: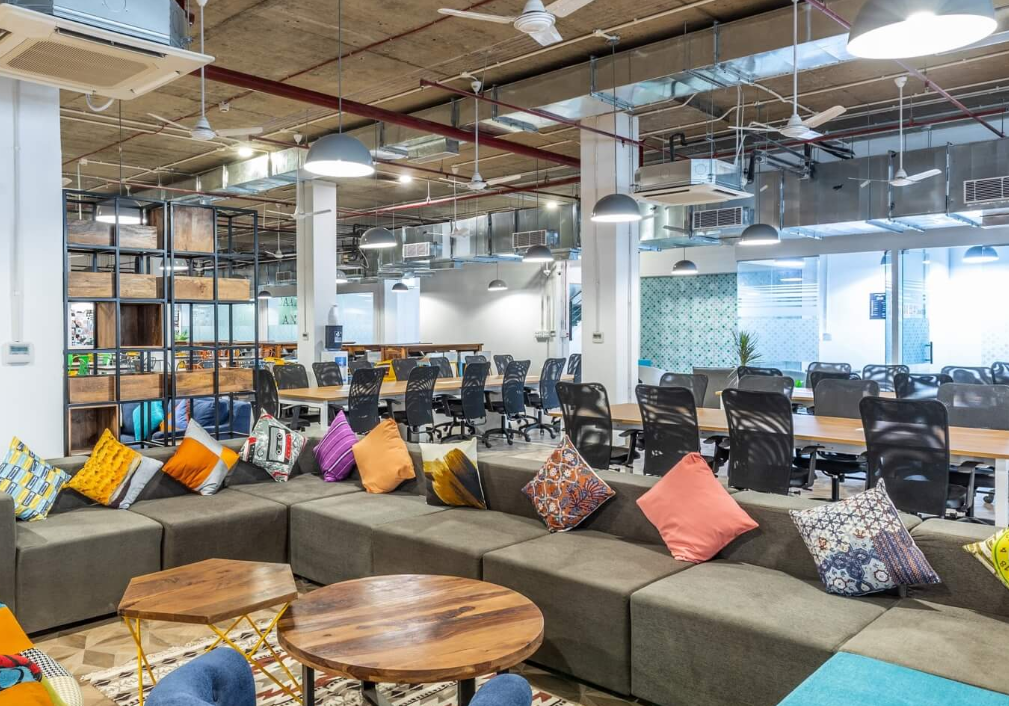 91 Springboard claims to be ergonomically designed office space with every growing centres across the country.  
USP: Start Up Open House, where members show rest of the audience a prototype of their product and exchange feedbacks
Cost: Rs. 5500/desk/month onwards
Locations: Bangalore, NCR, Mumbai, Goa, Hyderabad, Pune
Basic Amenities: unlimited high-speed internet, complimentary tea-coffee, common lounge area, 24/7 access, café, gaming area
Click here for more details.
5.

  

CoWrks:
Recently in the news for acquiring The UnCube, which provides on-demand workspace solution, CoWrks is seeing a fairly steady progress with 25 operational centres and 25,000 members.
USP:   CoWrks Connect App
Cost: Rs.11000+ 18% GST onwards
Locations: NCR, Mumbai, Chennai, Bengaluru, Hyderabad
Basic Amenities: Fronk desk common reception, Mail and package handling, Connect App, Open air Patios, 24/7 access
Click here for more details.
6.

  

Innov8: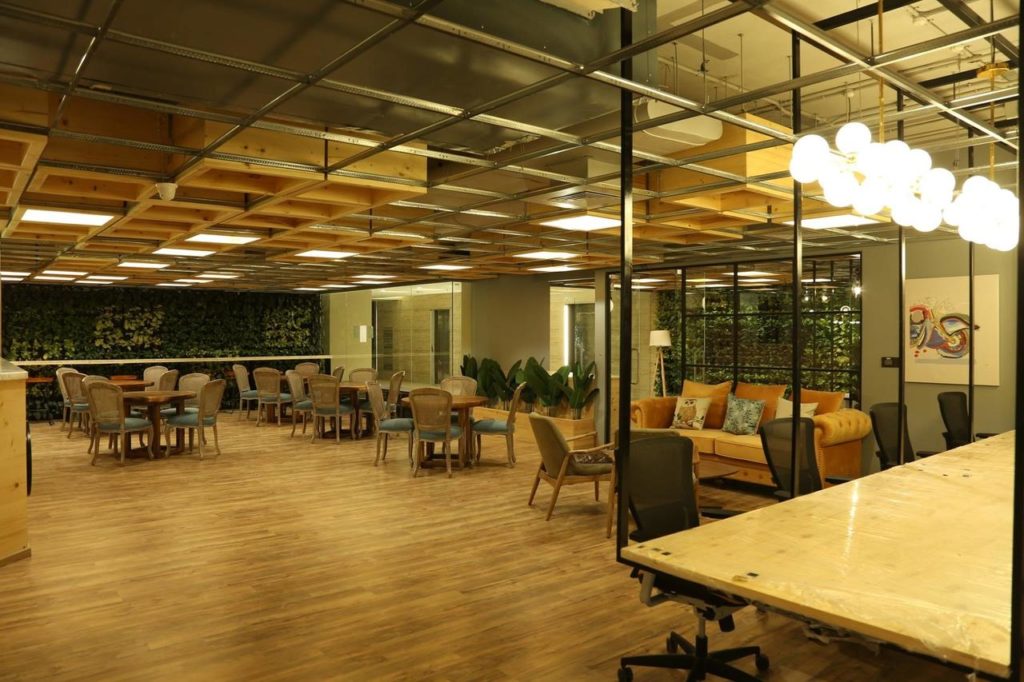 Recently acquired by OYO Workspaces, Innov8 provides beautifully crafted workspaces at prime locations in multiple cities pan-India.
USP: Open spaces with majestic rooftop gardens, events like We Can, to mentor and inspire young female entrepreneurs
Cost: Rs. 7999/desk/month onwards 
Locations: NCR, Mumbai, Bengaluru, Hyderabad, Chandigarh
Basic Amenities: Complimentary limited meeting room usage, reception and housekeeping service, 24/7 access to dedicated desk onwards, mail handling
Click here for more details.
Well, there are many more cost-efficient coworking players which are yet to grow and expand their reach location-wise. Like Work Square (Rs. 7150/desk/month) and The Playce (Rs. 8500/desk/month) which have spaces only in Mumbai MMR and AltF Coworking of  NCR, Daftar of Pune and Spring House which is based only in NCR and Lucknow.

On the other hand, WeWork has created a niche appeal in premium segment owing to its global presence, US origin, top-of-the-class service and unconventional complimentary items.
PS: The prices mentioned are not watertight and can alter depending on the location and availability. Availability of bare minimum seats is also dependent on the center and location.
Here is more to read on coworking segment.