One man's loss is another man's gain. If you are remotely thinking of acquiring a property in London, this is just the right time.
While Britain is struggling with great economic uncertainty over its March exit from the European Union, it is the cash-rich Indians who are turning out to be real winners. Partly as a result of the political scenario in the country, property prices in the British capital London and other cities have fallen sharply and Indians are making the best use of it.
London's prime areas have seen 5-7 percent fall in prices, and will see 10% price drop over the next year, according to British property consultant Cluttons, ET reported. Responding to the price fall, wealthy Indians are seen to be taking full advantage of the soft market.
In fact, there has reportedly been a 15-20 percent increase in the number of Indians buying property across England.
"Very wealthy Indians prefer buying property in central London," ET quoted Sanjay Guha, founder-MD of Acquist Realty. Guha's UK subsidiary, London Realty Connect, as saying. "These are mostly for personal use — like a holiday home or a transit residence while on business trips."
Between April and November this year, the Indians have reportedly invested close to Rs 500 crore in overseas immovable property, as per RBI data. And London seems to be on the top of the list, thanks to the fall in the property prices.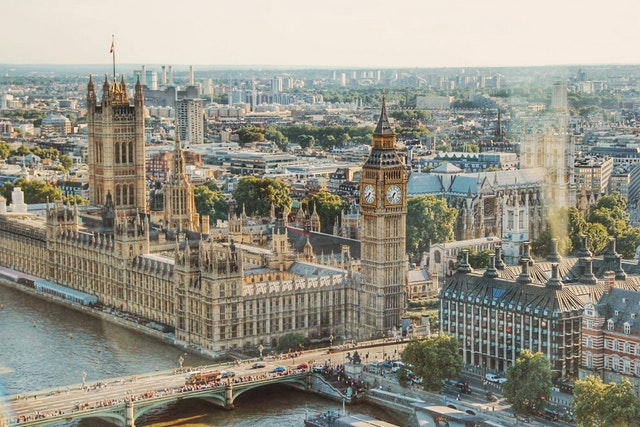 Like, mid-sized apartments in posh London such as Liverpool Street, Oxford Street, Bond Street, and Baker Street are getting sold for £1-1.5 million, which is approximately Rs 9-14 crore. This is almost half of what similar-sized properties would cost in Lutyen's Delhi or South Mumbai.
Surprisingly, apartments in cities like Birmingham and Manchester cost no more than those in Pune or Nashik.
Apartments in upcoming London areas such as Reading, Maidenhead, Slough, Taplow and Canary Wharf are being sold at par with apartments in upscale Mumbai suburbs that is around Rs 45,000 per sq ft.