Realty giant Supertech plans to raise about Rs 1,200 crore by monetizing its 1 million sq ft retail space in a mixed-use project, Supernova, at Noida. The declaration was made by a top company official on Oct. 29, Monday.
Supertech is already in advanced stages of talks with some private equity players to sell retail space in the Supernova project. The project has five towers that are being developed with an investment of around Rs 5,500 crore.
"We are looking to monetise our commercial space to raise funds for our ongoing projects and reduce debt," Livemint quoted chairman R K Arora as saying. "The discussions with private equity players and some other investors are in advanced stages."
Arora further added that he expects the deals to conclude shortly. However, the names of parties with whom discussions were on are not being disclosed yet.
The chairman also revealed that the company has a debt of around Rs 2,500 crore, raised from banks and non-banking finance companies (NBFCs). He added that the company has never defaulted on the loans apart from some 15 days' delay in interest payment to one bank.
Last year, Supertech had raised Rs 430 crore from Altico Capital to fund its ongoing housing project in Noida and repay debt. Also, the company raised Rs 350 crore from L&T Finance in September last year to complete its 'Eco-Village 1' housing project, comprising 7,500 units, in Noida Extension.
More About Supernova
Talking about Noida's landmark project, the realty firm has started delivery in two 44-storey towers of the Supernova project. There are 575 units in these two towers. An office tower with 10 lakh sq ft of the leasable area will reportedly be completed by the end of this year.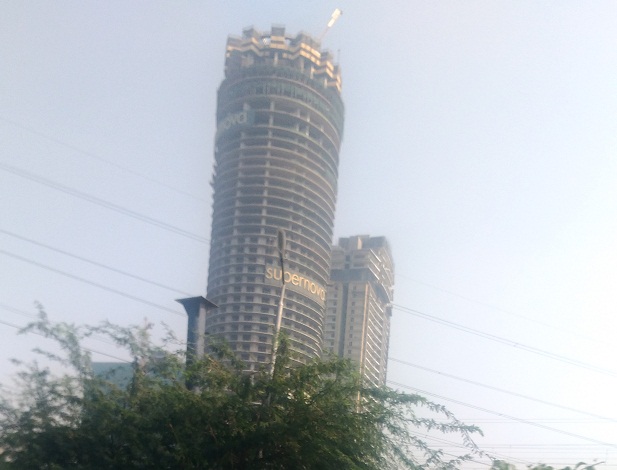 The project also has a marvellous 80-storey tower. The tower alone comprised of 600 studio apartments and 250 flats. Another tower has a 250-room hotel and 80 Armani branded residences. The entire project is expected to completed by the end of the next three years.
More About Supertech
Supertech is a leading real estate company in North India with projects across NCR, Meerut, Muradabad, Dehradun, Haridwar, Rudrapur and Bengaluru. The company has delivered 40,000 units in the last 30 years and is currently working on 60,000 flats across 35 projects, mostly in Noida, Greater Noida and Gurugram.