Municipal Corporation of Gurgaon (MCG) has been instructed to come up with a master plan for the redevelopment of Gurugram's old parts that essentially include Old Gurugram. The move is a part of a policy recently announced by the state urban local body department, which will be implemented across Haryana.
"While Huda sectors have been developed with proper planning, most areas in the old city have been developed in a haphazard manner," ET Realty quoted  MCG commissioner Yashpal Yadav as saying. "This policy will help to decongest these areas."
Yadav further declared that all roads with a width less than or equal to 6 metres would be declared as no-vehicle streets. Streets with a width above 10m will have footpaths of at least 1.2m width on both sides while streets with 6-10m width will have 1.5m wide footpaths on one side.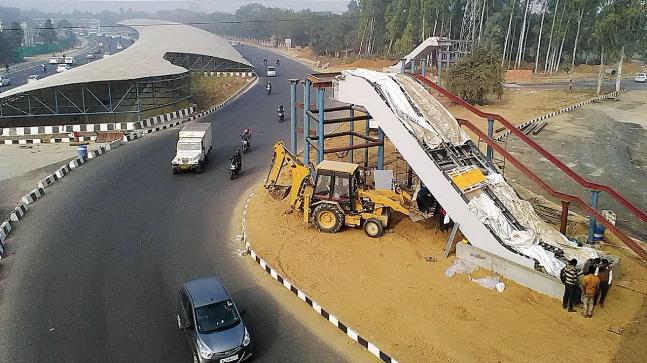 The redevelopment plan is expected to widen roads and lanes by acquiring more land from owners of properties located along the stretches. For the purpose, MCG is likely to offer incentives like allowing additional floor-area ratio and providing property tax exemption, in addition to compensation. The plan would largely cover areas in Old Gurugram.
In other news, MCG is also planning for a green makeover. The authority is planning to carry out a massive tree plantation drive along five stretches of the old part of the city. Around 3,000 trees reportedly will be planted along Pataudi road, Old Delhi-Gurugram road, Old Railway Road, New Railway Road and MG Road.
Tenders of plantation have already been floated and work is expected to start this monsoon itself. The trees that will be planted include Ashoka, Gulmohar, Pilkhan, and Cassia.